Getting traffic to your website is important. It's all about people and it should also be all about content -- content written for, and to serve, the people you want to attract. SEO is important, sure, but it is people that become you customers and clients, not search engines. Never forget that and it will help you get more traffic.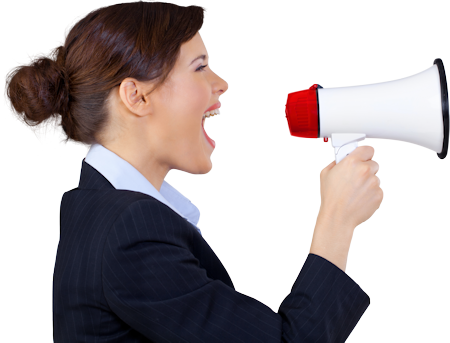 Here are 10 quick ways you can apply right away to get more traffic to your website:
Share On Your Facebook Wall

As simple as this may sound, this is something that will certainly get instant traffic to your site. Though it may not be a lot, it is certainly a good start. Remember to include a link!

Twitter Contest

If you are able to start a contest on Twitter, this will definitely get some attention towards your website with ReTweets. A quick search for successful Twitter contests should turn up a few you can adapt and apply to your needs.

YouTube Video

Post videos and have them link back to your site. This will add more sources of traffic and will also be a platform for viral video marketing. Even if you can't make videos yourself there are accually lots of places you can purchase them and many who can make them for you. Check Fiverr.

Viral Video Marketing

If you are able to think of a unique and funny way to make a viral video, it will certainly be a great way to get instant traffic. This can lead to millions of hits and so this is certainly a good place to look. Be creative or find someone who is.

Optimize Your Site for Search Engines

If you optimize your website for search engines, you will be able to gain more traffic from people searching those keywords that apply to your niche. This is a powerful tool and will lead to a lot of traffic. Let the search engines work for you.

Post Consistently

Most of us fall short on this one but, when you post on you site consistently, it will lead to more people seeing the content that you make. It's good for search and it helps get traffic.

Current Events

Don't hesitate to post about current events as this is what people will be searching for on a daily basis. If you can stay on top of what people are looking for they will certainly find you.

Get Back Links

Network with a lot of people and try to have them post links to your site in order to get traffic. People follow those links and find your website. Don't be too shy to ask for a link. You can offer to give one in return.

Offline Promotion

Online business people tend to be myopic and only focus online things. Don't be afraid to look offline for assitance getting traffic. Simply asking your friends and people you meet to visit your website is often an overlooked strategy when it comes to internet marketing. It will really help get traffic to your site.

Include URL In Signature

When you post on forums, it is a good idea to post your URL in your signature (if allowed) so that those viewing your posts will have an easy way to locate your site. Remember to include a link in your email signature, in newsletters, and anywhere else you post.
Get Traffic Now
Try these 10 quick ways to get traffic to your site and you will certainly see a big difference.