Bloggers have come a long way in the last ten or twelve years. Many now sustain a permanent full-time business. They do so simply by running a blog to make money blogging. Often these blogs were started by accident and were never truly intended to be a full-time thriving business. Take for example the case of Dooce.com – it was started by a lady to have a little fun and is now an international success story.
Tips To Help You Make Money Blogging
If you are of a mind to explore some great ways to make money blogging, these tips will help you get off to a good start.
Start a blog about something you are passionate about. Your passion, and your voice, will help your blog gain a loyal following and the recognition you want. This will make it easier for you to post and update your blog on a regular basis, too.

Research the market and the monetization options that are open to you. To make money blogging, you are best to blog about those things you know. This is always great, but it is also best to ensure there is a viable market for your subject, too. Market research will help you determine if this is the case. You will also want to look at some of the ways to monetize your blog (ie make money blogging) before you start to write your first blog.

To make money blogging doesn't always mean you will be paid directly for your writing, either. Here are a few simple ways to make money blogging that you may like to consider:

Google Adsense – This is an ad program is easy to use and you can be set it up in a very short time. To do so, you simply sign up for a free Google account, set up the code in your blog, and then every time a reader clicks on an ad on your site, you earn a small fee per click. The fee will vary based on a number of facts, and only Google will know what it will be. This is due to some subjects being more profitable than others to the advertisers who bid on these ad links, so it is worth to you to do your research here too.

Affiliate Programs – Most affiliate programs are free to sign up to. Once you sign up to a program you'll receive a unique URL to insert into your blog pages for each product you recommend. Then you simply recommend the product to your readers and if they purchase the product through your affiliate link you receive a commission for the sale. Commission amounts vary and it depends on the type of products you promote. You can go to clickbank.com and cj.com to learn more about available affiliate programs.

Paid Advertisement – If your blog is popular then you may be able to sell advertisement space on it. Advertisers can range from small time business owners to big time advertisers and household names. Set up an advertisement page on your blog with procedures, advertisement rates, traffic statistics and visitor demographics and you're set to go.

Sell Your Own Products – If you have your own product to sell, a blog can really cement your customer base. This is a great place to promote and sell your products.
Blog for others. If setting up your own blog doesn't appeal just yet, blogging for others is a fantastic way to get your feet wet and make a little extra cash in the process. Do a simple search for blogging jobs or blogging opportunities and you will find a number of possibilities. Another good place to look is on craigslist.com and you can also visit some large popular blogs that you like and see if there are any available opportunities. Many big companies are now looking for bloggers so it's simply a matter of doing a little research and finding the right opportunity for you.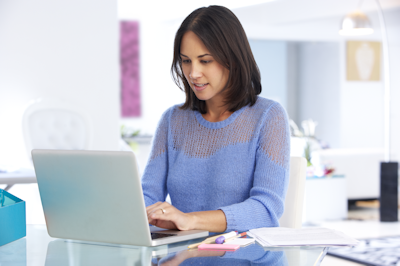 Make Money Blogging - Fun and Profitable, Too!
To make money blogging is not only possible, it is a fun way to make money online. Whether you start your own blog or blog for others, there are many opportunities available for you to express yourself, help others, and make money in the process. It is a fantastic work-at-home opportunity. Just remember, when you choose to make money blogging, it should be about the fun, not the pay part. The pay is just a nice extra.