Blogging is a great way to earn income, promote your business, or just have a venue to discuss your passion. One way to keep up with blogging is to create a blog publication calendar. A blog publication calendar will take into consideration important upcoming events, product launches, and other issues, helping you work in advance to keep your blog full of interesting and relevant content.
All successful bloggers have three things in common:
They post blogs regularly
They post unique content
They post audience-focused content
If you do at least these three things, you can have a super successful blog. You can have a blog that attracts an audience who wants to read what you have to say and take your advice, and who comes back for more on a regular basis.
The Power Of Blog Publication Management
In order to make a blog publication calendar, the primary tool you will need for blog publication management, you will first want to look at a few ideas such as:
How Often You Will Blog – First determine how often you plan to publish a blog post. This could be daily, weekly or whatever your choice. This helps you know how often you will need to write blog posts, and when you'll need to publish them or schedule them.

Who You are Blogging For – Write down a few different personas for your audience so that you can know to whom you will write your blog posts. It can help you keep focused better if you can look at these personas when you are ready to write.

Which Blogging Categories You'll Use – Depending upon your niche, you will need to choose some categories that a post will go under when you blog. Spreading out the categories can help you come up with more interesting content. For example, if you have a blog about Labrador Retrievers, some categories might be Rescued Labs, Feeding, Exercising, Training, Chocolate Labs and so forth.

Upcoming Events or Product Launches – On the calendar you may want to list any upcoming events related to your niche. For example, is there a conference coming up, or are you launching (or someone else) a new product that is perfect for your niche? Keeping up with these dates can help you create content that will entice readers to buy the item at launch.

When Industry News Is Released – You'll want to keep up with the industry news, too, so it will help you to know when the different online magazines or blogs release new information for you to use. For example, if the state of your industry is released every quarter, keep that in mind as you create the publication calendar so you can include important information.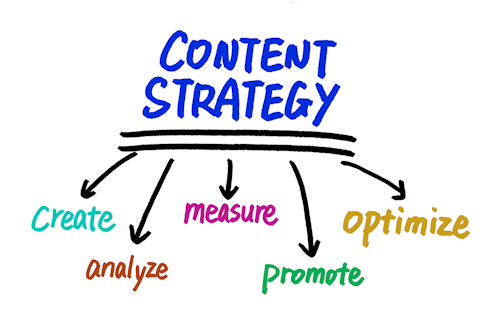 Content Strategy Supported By Your Blog Publication Management Calendar
Once you have determined all of this information, you can start brainstorming your post content ideas to match those upcoming events, product launches, and industry news stories. In between those types of blog posts, you will want to put other types of posts on your blog. These may be educational, informational, interesting and fun blog posts. List these ideas in the calendar so that you can then use the calendar to generate a list of timely titles and subject matter for your blog posts. This tool is only as good as you make it. Refer to it every day.
See below for a link to a free plugin that provides a powerful interactive blog publication management calendar that you can install on your stand alone WordPress blog right away. It is the same great tool we use here.